Edulife has worked for more than twenty years in innovating teaching and learning processes and the development of talent.
We help companies redefine their human resource development strategies, offering exclusive solutions for compliance training and in-house staff training, commercial networks and post-sale support.
We design and implement technological learning infrastructure (virtual learning environment, training and skills management), and digital content for learning based on methodologies for management, teaching and the assessment of learning.
We offer a range of consulting and training services to companies that care about developing their employees' skills and behaviours, preparing them for exponentially changing markets, technologies and economies.
Innovative methods and technologies
Integration with other corporate information systems
mission
help people to achieve their full human and professional potential
vision
promote organizations' development as professional practice communities in order to improve communication, learning and the wellbeing of human resources
HR value chain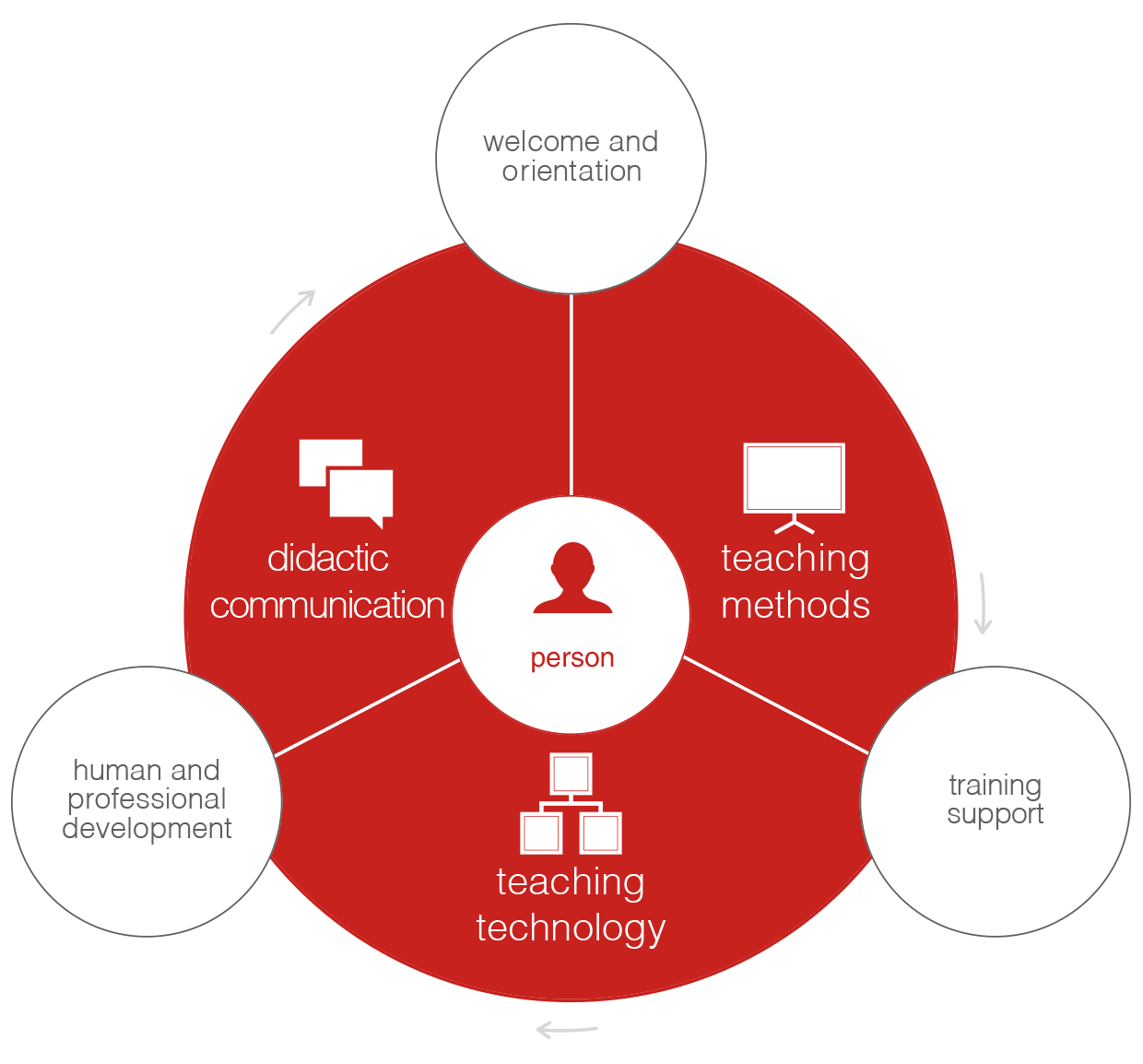 didactic communication
knowledge promotion in the digital era calls for a rethink of traditional forms of communication, from a transmission model (one to many) to a collaborative model (many to many)
didactic methodology
to develop and exploit competencies, there is a need for special technology to accurately evaluate content, processes and the experience of both individuals and various communities of practice
training technology
updating teaching and learning methods requires scientific competencies based on pragmatic methodologies and tools which facilitate co-creation and organisational sharing of knowledge
passion
"Training is a vocation" – every project we undertake is entirely people-centred
competence
we have been in the training business for more than a century.
We bring our long experience to bear on today's challenges, day by day.

innovation
the Edulife Foundation guarantees scientific research and our innovative practices are backed by laboratories combining pedagogic competence, the latest communication techniques and state of the art digital
loyalty
Edulife staff love their work. That is why they perform responsibly and with awareness, always favouring true collaboration, cooperation and human respect
Certifications and Regulations
This is the core structure that integrates and coordinates all other subsystems. The codification of the main processes, the definition of objective and measurable qualitative indicators, the monitoring, and the continuous improvements allow for homogenized extension on all other codifiedor certified subsystems. Amongst others we recall the management system of security and prevention within the workplace (Law Decree 81/08) or for privacy (Privacy GDPR).

Download resources "Integrated Policy"
---
This management system concerns itself within formation security and continuity of the service it provides .ISO 27001:2013 represents the strictest Certification in the ICT (Information and Communication Technology) sector as it demands a careful evaluation of risks and a consequent structured improvement plan, equivalent to the size of the corresponding economic risk.
---
This legislation represents a solid methodological reference for riskmanagement processes, from defining the scenario and evaluating risk, to a precise and relevant definition of the actions oriented to the treatment of such. The implementation of ISO 31000:2009,the refore provides greater quality guarantee ,along side a unique and more effective approach to risk management.
---
Recognition in the region of Veneto for Continuous Education.
---
Modello organizzativo D. Lgs. 231/2001
Edulife S.p.A aware of the need to promoteand consolidate a culture based on transparency and integrity, is aware of the importance of upholding a fair and honest conduct in each aspect of its business. In order to preserve its image and role, Edulife S.p.A has adopted a 'Control, Managerial and Organisational Model' that is in line with Law Decree 8th June 2001, n.231.

Download the Ethical code
---
---